Hours of Operation:
Monday-Sunday
8 am-6 pm
Saturday
7:30 -4 pm
Sunday/Monday/Tues
Appointment Only
Sameday Appts.
*By calling only
"Love is in the hair!"

" Come Experience Professional Service with a Personal Touch "
| | |
| --- | --- |
| | |
Welcome to the official page of Xclusive Hair Studio and Spa!
Hair Care and Beauty Salon in College Park, GA.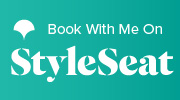 Book your appointment through StyleSeat or call the salon at 404-669-9800
Follow us on Twitter @HairByXclusive
Please feel free to tour our salon
Xclusive's photoshoot for 'Age No Factor Foundation'. The Xclusive team has a passion for making clients beautiful , no matter what age!

Visit our 5 STAR hair salon and spa in Historic College Park, Georgia for beauty and hair care, including extensions, braids, locs, wigs, and infusions.

We offer a full service massage spa where you can relax with a manicure, pedicure and/or other nail care services. These are just a few of many services we have to offer.
We have private rooms to offer medical prosthesis, and hair replacement for men, women, and children. We also offer free consultations to insure your experience is comfortable.
We believe in keeping your hair healthy so "while it rests, it remains its best!"
Make Xclusive's your last stop hair shop! Why? We GUARANTEE a professional environment. Our stylists are licensed, experienced, and knowledgeable in the most current techniques that will rejuvenate your hair.
We are sensitive to your needs. Our goal is to provide upscale services at a value that you feel comfortable paying for and ultimately receiving the treatment you deserve!!!

Visit our salon for professional hair care products and services. Shop for top name brands including
Avalon™, Mizani™, Nu Expressions™, and Paul Mitchell™.
**Pamper, Birthday, and
Bridal Parties at Xclusive Hair Studio and Day Spa**
Have a Girls Party for your daughter or even yourself
Includes manicures, photoshoots, and fashion shows
Rent the salon for a day for your next party
Design Essentials

Strengthening Therapy System

This innovative system provides style manageability and increases style longevity, all while delivering silky smooth, perfectly curled and beautiful frizz-free hair. With Design Essentials Strengthening Therapy System hair is visibly stronger, healthier ,and more manageable.
Nouritress Protein Therapy



Stop your shedding now with

Nouritress Protein Therapy

. It is a rich blend of proteins that seal the cuticle and help improve the elasticity and porosity of the hair.




Nouritress Steam It Super Moisturizing Conditioner improves the conditioning of dry, brittle hair. It stops breakage, repairs split ends, restores sheen to the hair, moisturizes the scalp, and penetrates a the hair cuticle for deep conditioning.

Nouritress Follicle Therapy

is a leave-in simulant that lets you feel the POWER of healthy hair at the root. Safe for relaxed and color treated hair.
Our private rooms cater to SENSITIVE HAIR LOSS ISSUES.

Our hair replacement systems include net weave customs, lace fronts, silk closures, integration systems and custom wigs. For clients who are cuffering from alopecia,thinning of the hair, or who just want to change their hair color without changing their natural state. 'Check out out 'Hair Replacement and Wigs' link under the 'Services and Prices' tab.

Tell us about your overall experience at Xclusive Hair Studio!!!
Click here > "Hair Weaves and Extensions" < to go directly to our page about our newest and most popular services such as micro links, fusions, pronto weaves, sew-ins, and seamless extensions!

We love to do natural dreadlocks and braids. From the root to the tip, we will maintain your beautiful locks with care.

| | |
| --- | --- |
| Check out our new collection of Redken and Paul Mitchell Colors. These prodcuts are vibrant, as well as low-acid, and full of moisture! | |